Shock shown with optional pressure inlet



The 5500 Series Quarter Midget Shock provides both high speed and low speed control
The pre-loaded shim stack on the main piston provides for high speed dampening unequaled in any quarter midget shock on the market.
The rougher the track, the higher the performance
Weekly maintenance is eliminated by shaft seals that don't leak
Clamp style adjusting ring and slotted cone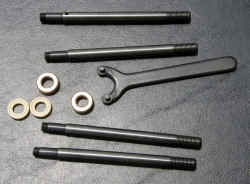 ARS Shafts, bushings and seals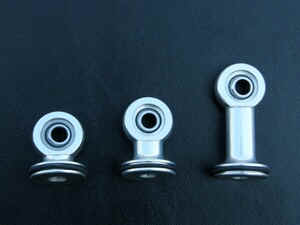 Bottom Shock Ends
Machined from billet aluminum
Short, Standard and Long


Adjuster Rings and Cones
Quarter Midget Progressive Spring Kits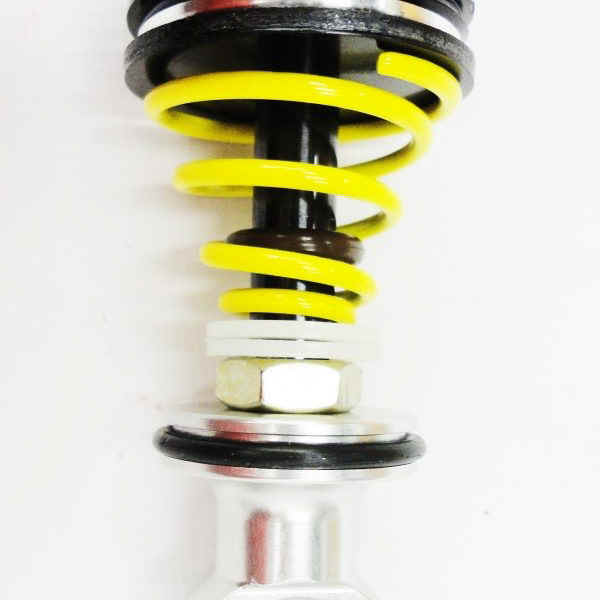 The 1" tall conical spring provides a progressive spring rate for the quarter midget chassis. The spring fits over the shaft on the shock and works in conjunction with the main 1 5/8" I.D. spring on the shock. The compromise of choosing the soft spring rate for corner entry and exit with the need for a stiffer rate to rotate the center of the corner is over! Now, with the combination of the two springs working together, you can create the best of both spring rates.
When using the dual spring combination on the right rear corner of the chassis, a soft spring rate is created causing grip on corner entry and forward bite on corner exit. The progressive spring allows you to establish another rate for the middle of the corner when the right rear is heavily loaded. This spring combination is ideal for a chassis that is free on corner entry and exit, but is tight in the middle of the corner.
The progressive spring is an advantage for the right front corner on fast, high banked tracks especially in heavier classes. When the chassis has a tendency to be loaded up hard in the center of the corner and scrub off speed, the progressive spring will allow you to prevent pinning the right front suspension in the middle of the corner.
Now there are three spring options for the progressive spring kits. Yellow being the most soft, Orange being the mid range and Blue being the most stiff.
Kit Includes:
(1) Conical Spring
(1) Washer
(1) Travel Indicator
(10) Split Washers
ARS Shock Recommendation Table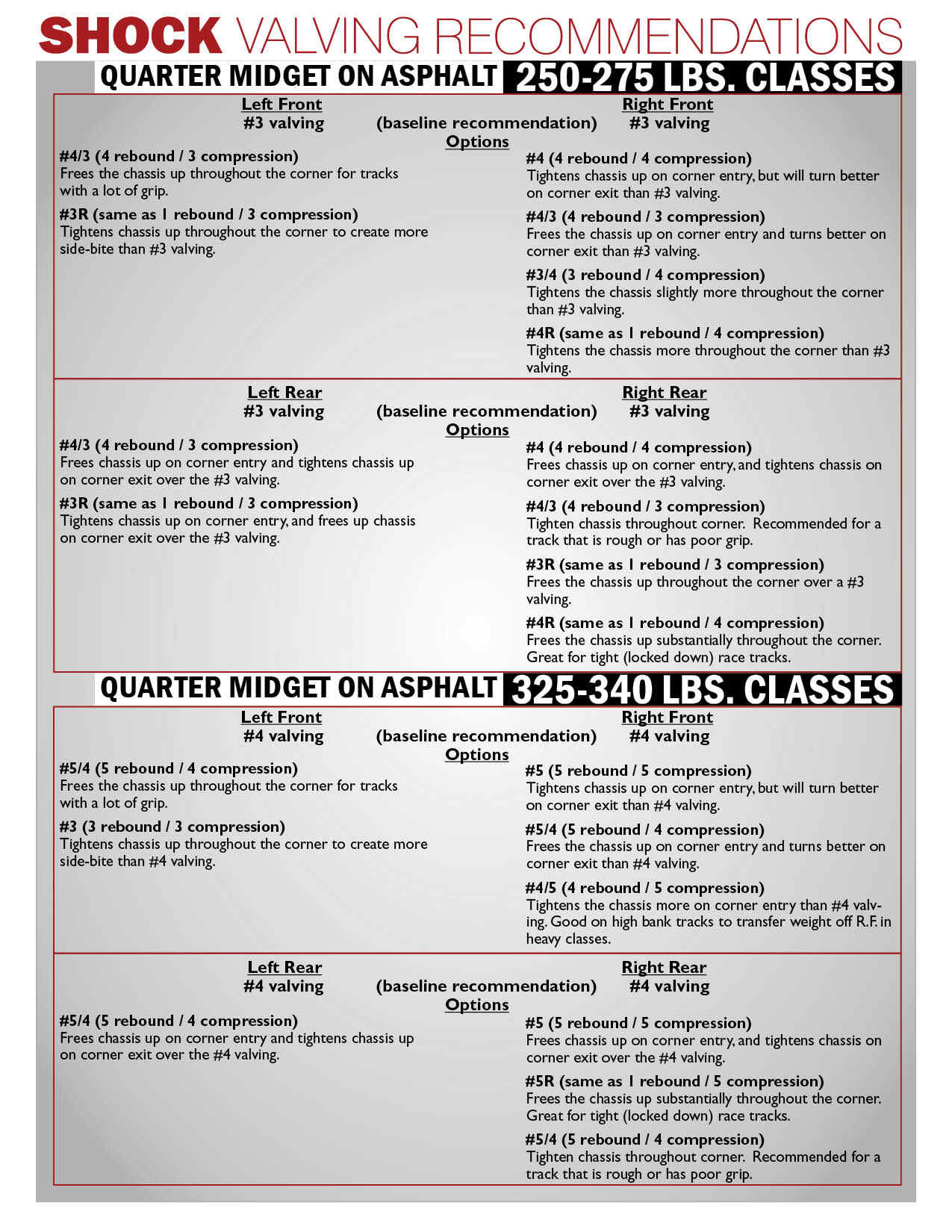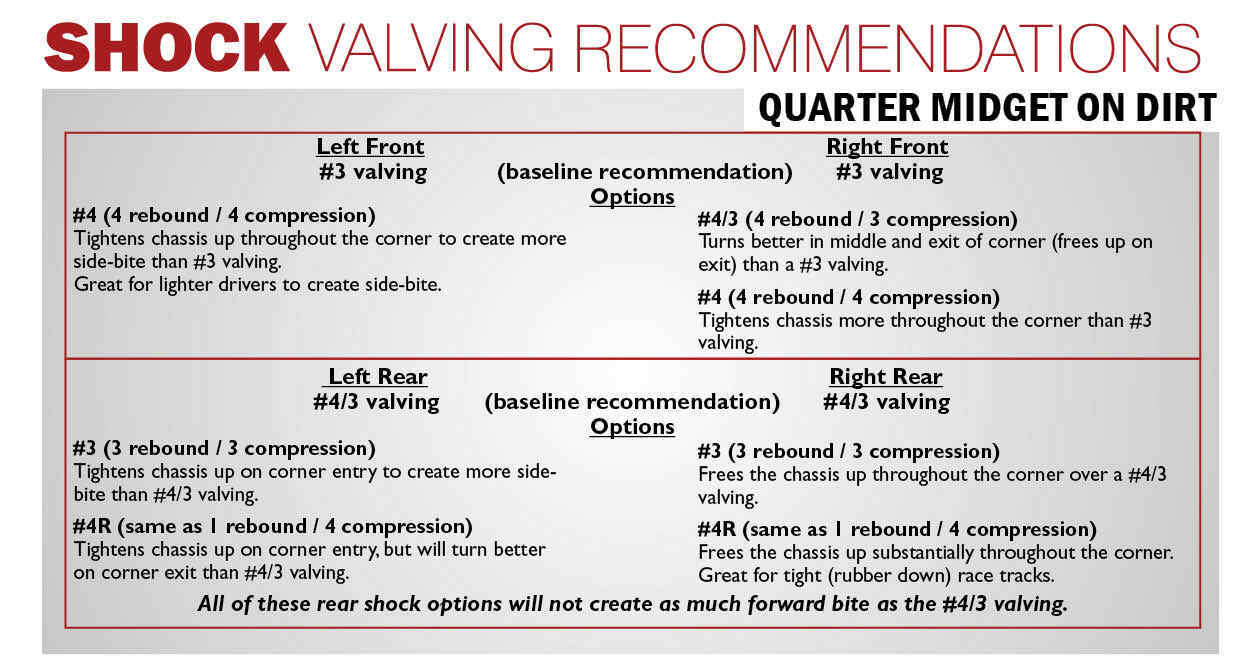 NOTE: The standard shock is a long shock. If you want a short one - please specify.
Custom Shock - the first number is rebound, the second number is compression.
Coil Kit must be ordered separate - the cone seat gives more clearance for mounting.
Shocks listed below are shipped without the external pressure inlet.
If you want the pressure inlet - add $10.00 - please specify in order