Quick Release Steering Hubs

"PUSH PIN" Hub
Pushing the pin releases steering wheel

Solid mount takes the wobble out of the
steering wheel.
"PULL UP" Hub
Grip the steering wheel with both hands and pull
up on the steering hub lip to release the wheel

Splined insert only is available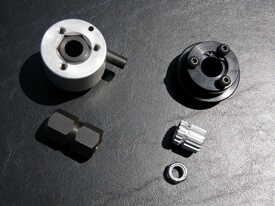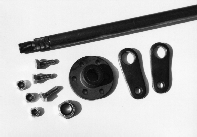 Splined Steering Shafts
Shafts are available in 6" & 34" lengths.
Build your own or buy a complete shaft.
Pitman (steering) arms available separately
Splined Steering Hub
Use hub with most any steering wheel.
Use 5/8" locking collars to locate shaft, or hold in position.
Bolts & Nuts available separately.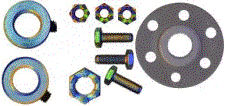 3/4 Steering Wheel
Classic 1/4 Midget Steering Wheel

Textured soft rubber for easy grip

7/8" Dia Hand Grip

1/4" thick aluminum spokes.

Holes, predrilled for steering hub.

Silver or Anodized Black
3/4 Steering Pads
This pad snaps around the steering wheel so it can't come off.
Fits 3/4 steering wheel above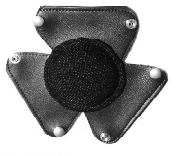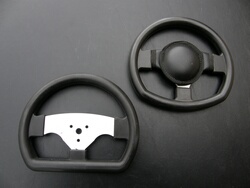 "D" Shaped Steering Wheel
Rubber Molded

Two Hand Grip sizes available -- 1" and 1 1/8"

Small Grip for the smaller driver (upper right)

Larger hand grip for bigger drivers (lower left)

Steering pad available separately
NC Full Circle Steering Wheel
Bigger 11" Diameter for easier steering

Sued wrapped for firm grip

Small and Large grip available

Steering pad available separate