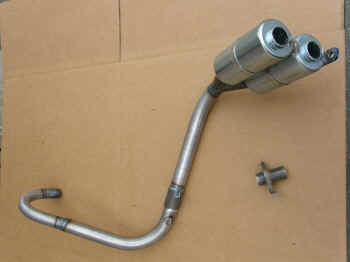 Animal Pipe - Side Mount, 2 mufflers

2 Pc adjustable pipe

1" header tube expands to 1 1/8"

Pipe mounts down side of car
and bolts to the knerf bar.

Comes complete with flange.

Knerf bar bracket is extra.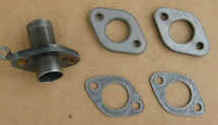 Animal Flanges and Gaskets

1/4" thick flange - 7/8" hole

Animal flange meets QMA spec

Wire mesh exhaust gaskets
used on Deco engines for
over 40 years.