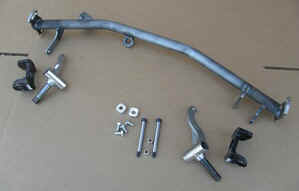 Car now comes with the Super Axle
Fully adjustable Camber & Caster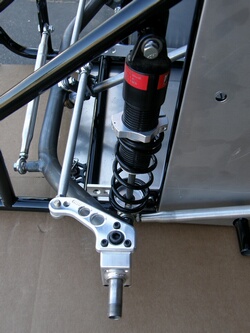 Left Front vertical tube is moved back
to give shock clearance for more offset

Lightweight Billet Aluminum Bearing Carriers -
These new carriers are really light and use stacked bearings to eliminate crush problems
We had a special brake plate made to bolt to the RR carrier to mount the Martin Dual Brake Caliper.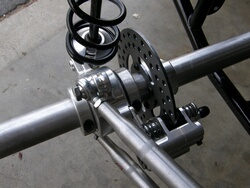 New Billet Bearing Carrier
with Dual Acting Caliper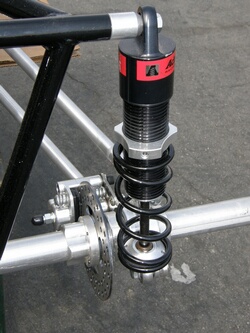 Right Rear Shock Mount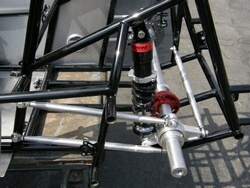 Left Rear Shock Mount &
New Billet Bearing Carrier

NEW Tail and Firewall -
We have closed in the front of the tail section and it now fastens to the frame with two Wing Fasteners at the rear.
The gas tank is still post mounted but it is moved back so that the tail can slip down in front of it
The firewall extends up only to the cross tube and the upholstery snaps to the firewall.
The headrest section of the tail is off-set as is the gas tank to accommodate any special carburetors.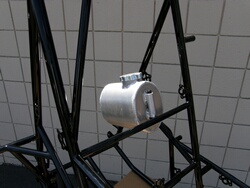 Post Mounted Gas Tank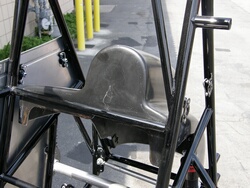 New Tail is closed in on the front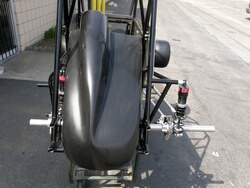 Tail is offset and fastens with
Dzus on bottom sides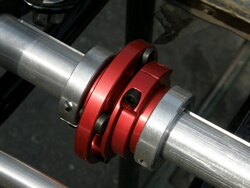 Quick Change Gear Hub is easy
to use with locking collar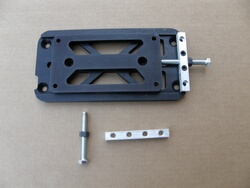 NEW - 2 Pc Motor plate is standard
(comes with adjuster bar)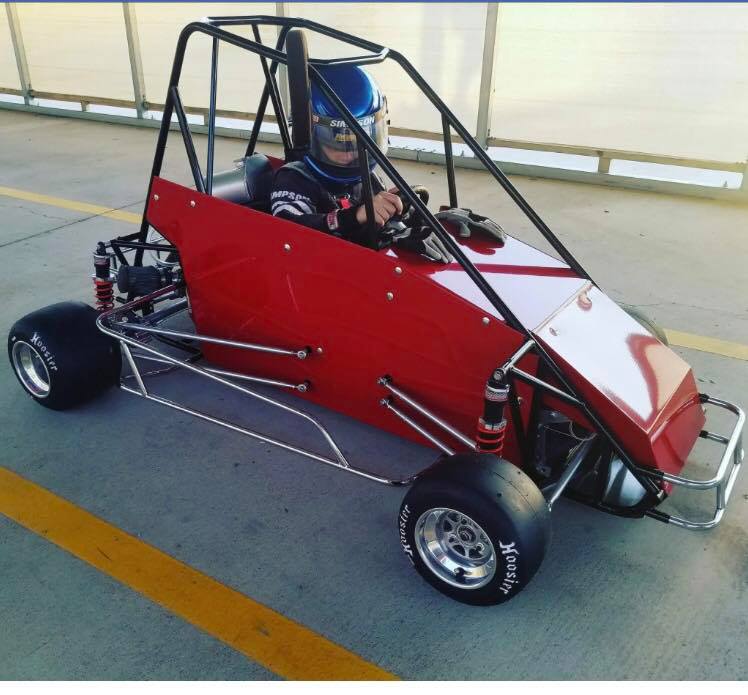 New - Front Nose Panel