Put a SOLD sign on your car or motor--
Send us your information!
The following cars and motors are being offered for sale.
Please contact the Ad participants directly for more information.
If you have an ad here and sell - please let us know





















Small Boomerang Chassis

Orange Show Junior Honda Champion

MRE 120 motor just freshened 8 races ago.

This is an older but proven winning car.

Fiser front and rear axles.

Spare complete front axle. spare wheels

Roof net.

Car cover.

SOLD

Trevor Agre

562 212-3629




















Nervo Chassis Kong 33"

MRE junior animal motor - only 2 races since freshened by the one and only Jerry Mostek - oil changed before each race.

Tanner2 shocks by Mead Performance (refreshed with only 2 races on them)

Ceramic bearing all around.

Spare front axle.

Have the original manual and setup sheets for numerous tracks.

Comes with the cart and cover.

Car was gone through top to bottom last month.

Very clean and a super fast car ready to race.

$2800 -- make offer

Trevor Agre

562 212-3629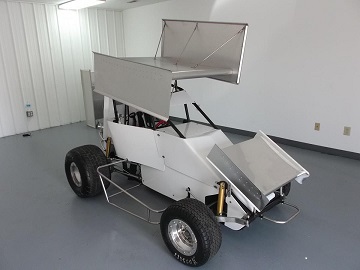 Up for sale - a ready-to-race Micro Sprint in like-new condition.
Body is in perfect shape and has been kept clean and safe ever since it was put into storage. Engine is a powerful Honda 250 ESR. Comes with two spare cylinders, spare carbs, and extra sets of wheels and tires!
Asking $5000
Contact Louis: Perfectheart7 @gmail.com












2010/2011 Stanley Mini Bull

120 Flash Motor

Pit Cart with Car Cover

Billet pedals

Quick Disconnect Steering

Carbon Fiber Tail Cone

2 - Spare axles

Extra wheels/tires

Every part has been detailed down to the last nut/bolt

SOLD

Call Mike Ward @ 562 715-3994
(Car ran at Orange Show - San Bernardino, CA)

Posted 8/21/18










Trailer is a 2017 Spartan 8.5x20 --- $10,500

Sold separately - call Silvio Dobrovat




NEW - 2017 AFCO ARC 18 Carbon Fiber






Included in the car package

2017 AFCO ARC 18 Carbon Fiber --------------------- $9500

Extra front end parts for both sides (radius rod kits) -- 275

Set up Kit (Trick four block setup kit in case) ---------- 275

2 Steering wheels 160

Mychron 4 250

Pit Cart 500

Simpson belts

Misc

Complete Car Package --- $10,000

Call Silvio Dobrovat -- 925 383-8163

Posted 5/1/18









76" ProFab -- pristine and race ready

Complete with motor - just retuned by Al Hawkins - red restrictor plate

Comes with Pit Cart, smaller driver's racing gear (less helmet)

Up to date seat belts.

Extra tires, gears and puller + miscellaneous.

$2200 - Call 971 337-7211 (A.J. Fisher)

Posted 4/17/18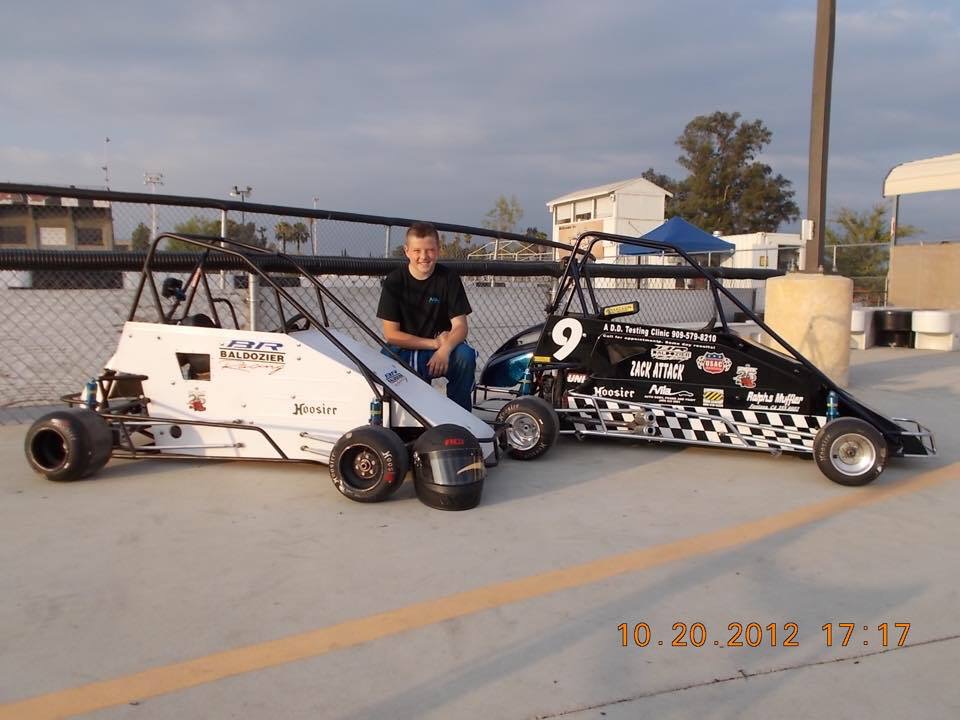 Boomerang Race Cars for Sale --- AKA "Zack Attack"
1 long and 1 short chassis.

Last raced a few years ago and parked after the last season we raced.

Motors were both only 1 season old.

Heavy Honda 120 motor in the white car

Unrestricted Animal in the black car.

Pit carts for both and some extra parts

Both have advanced shocks (ARS)

Just need a little TLC and ready to race.
Need to sell both as a set - $6000 OBO for everything!
Call Mike St. Onge --- 909 262-6673
Posted 3/7/2018



For Sale:
H Pit Cart + Accessories For Sale

Tire bead breaker

Chain breaker tool

Radius rod straighteners

Scales for each wheel

Air tank

Alignment tool for front and rear axles

Spare sets for engine and axles sprockets

Springs

Tire pressure gauge

Gauge to test tire hardness

Chassis Set Up Book

$650.00

Call: Jim Thomas 909 534 5942






For Sale 80" Boomerang Quarter Midget.

Honda 120 engine, Kirkey Seat, spare parts (axle, springs), rims and tires,
OSQMRA Transponder, lap counter.

$3000.00

Jim Thomas 909 534 5942 - San Bernardino, CA




If you want to sell a car or some other item just send us the information and a picture and we will post it on this page. You can E-mail us the information with the picture as an attachment or you can mail it to us and we will scan it in. There is no charge for this service.